1:30 - 2:30    "At the Bar" dances (generally beginner and improver dances to songs played by local performers)
2:30 - 3:30     Improver / Intermediate
** NEW, JUNE 2023 **
Donna85 created two lists on the Copperknob website for our dances.  List #1 contains the dances we have done in class for the past 2 years.  List #2 contains the dances from our Line Dance Days during the 2022-2023 season.
If there are any dances missing on these lists, please contact Donna85 at
[email protected]
.  There are a few dances such as "Cowboy Cumbia" which are not on Copperknob.  If you would like a copy of the step sheet for any of these dances, please let me know.
** UPDATE, JUNE 2022 **
Want to get out on the dance floor but aren't ready to learn a hundred dances?  The latest attachment is a list of 15 absolute beginner and beginner dances that are very common in the Rio Grande Valley.  Most music you hear is rock or country played in 4 (i.e., 4 beats per measure), so there are several dances on the list for this category.  It is also good to learn at least one dance in different rhythms commonly played by local bands;  the list contains a waltz, polka, rumba, and cha cha.  Enjoy! 😀
** UPDATE, MAY 2022 **
Attached below is a spreadsheet that contains the dances we have learned / practiced for the past 5 years.  Dances for the 2021/2022 season are sorted first and are in black;  dances from prior years which were not reviewed this season are in blue.  If there are any missing dances, please contact Donna Hucker at
[email protected]
.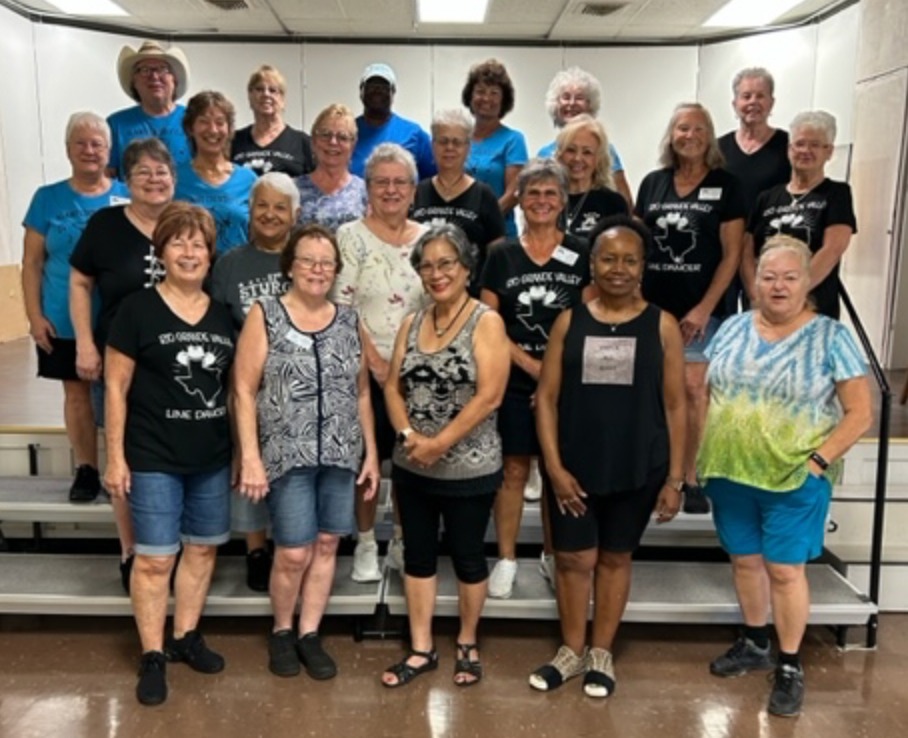 Line Dance Day, Saturday April 15, 2023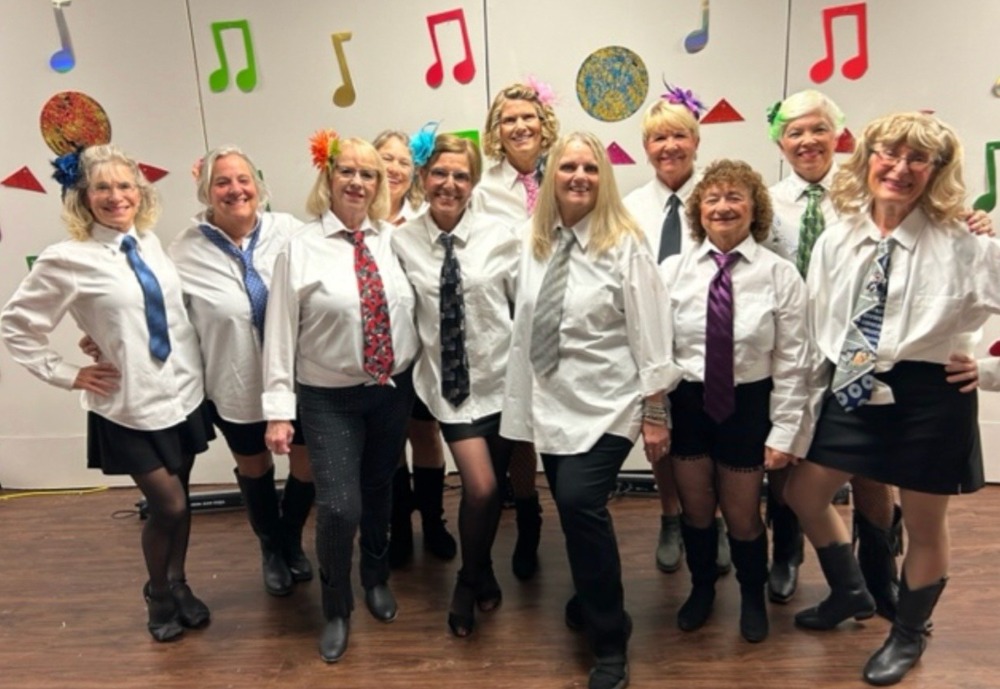 Alamo Bandstand 2, March 24-25, 2023
L to R - Janet Dykstra, Shelley Powers, Joanne Cooper, Wendye Sykes, Heather Willoughby, Mary Call, Sharon Dagsgard, Marie Skelley, Irene Bartz, Patty Whalen, Donna Hucker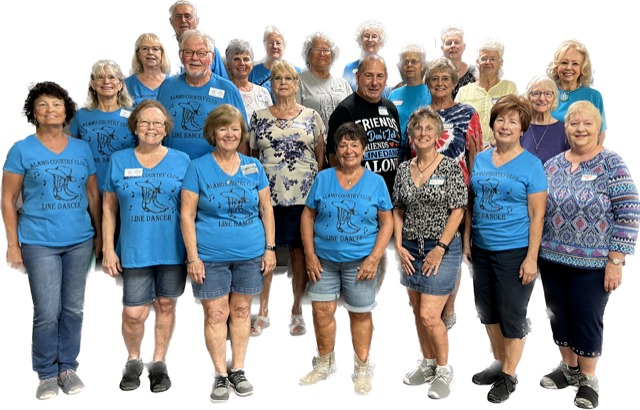 Line Dance Day, Saturday March 11, 2023
R1  Barb Bledsoe, Sheri Romska, Debbie Howard, Candy Nelson, Pattie Wood, Gloria Buikema, Donna Rockwell
R2  Janet Dyksta, Jack Gedding, Sheila Dawn, Tom Hewitt, Donna Myers, Diana Reddig
R3  Joanne Cooper, Julie Johnson, Pat Yoder, Monique Laplante, Diane Julius, Bonnie Shank
R4  Jack Cooper, Laurie Schnobrich, Donna Hucker, Glenda Hall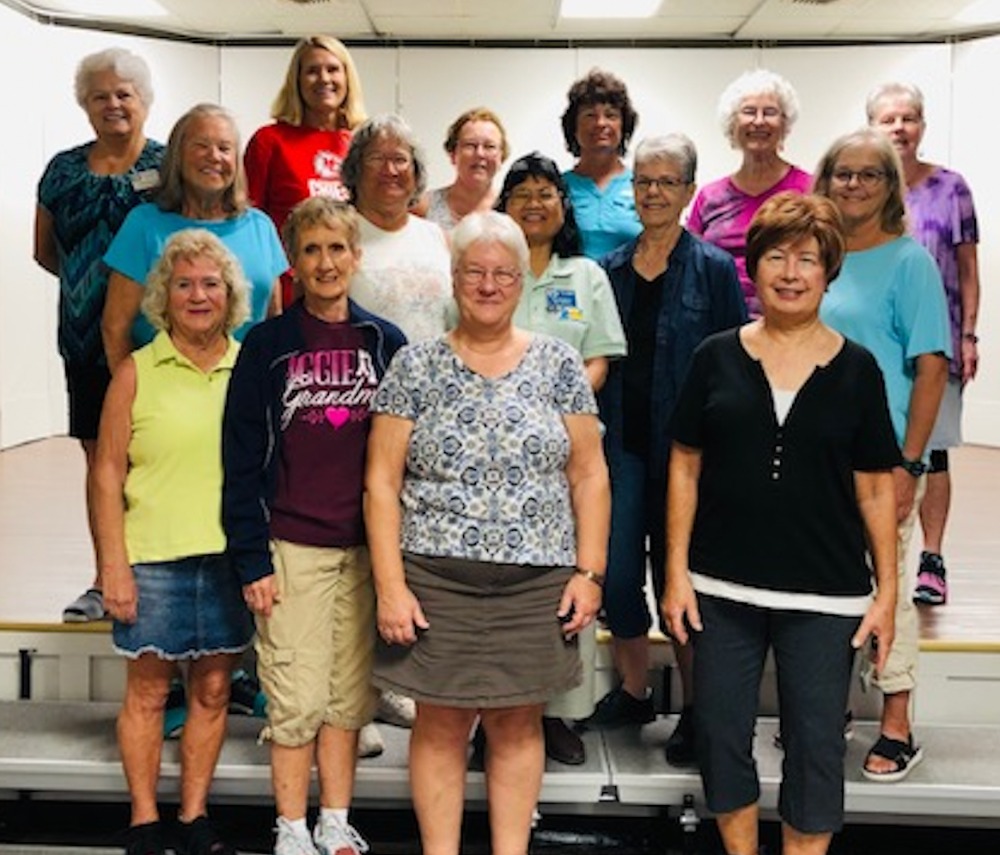 Last dance for Pam Davis, October 25, 2022 (Pam is in the first row, 2nd from the left)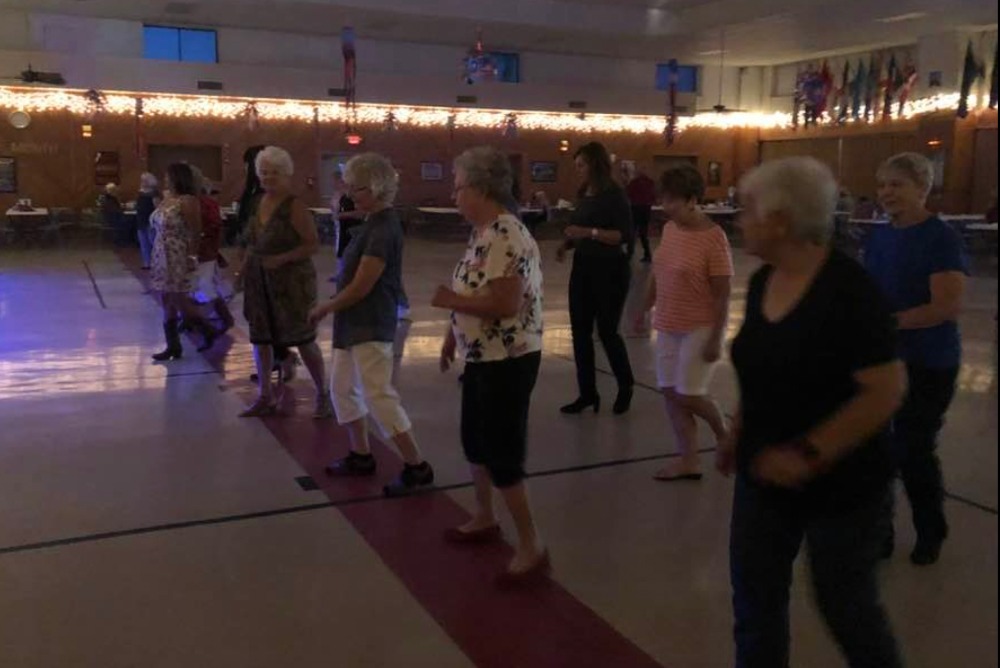 Trophy Gardens, June 2022
Line Dance Day, December 2021